HOME - SEARCH - ARCHIVES - GALLERY - LINKS - BANNERS - EMAIL

---
April 6, 1999.
---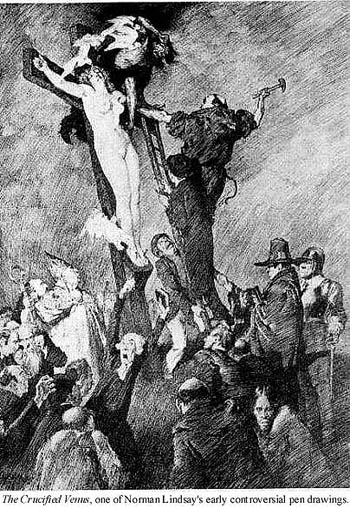 Easter
Easter is the time for Christians to remember the man who died for their sins, and to rejoice in his rising from the grave. Yet women have been suffering for the supposed sins of Mankind since time began, since Eve knew Adam in the Garden of Eden, and they too have been crucified, tortured, and murdered.
So let's see. One guy dies for our sins and it inspires 2000 years of tears, yet let millions of women die over untold centuries, and ... nothing.
Just something to think about this Easter.
© 1999 by Dwаynе Bеll
Feedback: dbell@bodyinmind.com

HOME - SEARCH - ARCHIVES - GALLERY - LINKS - BANNERS - EMAIL