SEARCH - ARCHIVES - GALLERIES - SUBMISSIONS - MAG RACK - LINKS - EMAIL - MEMBERS - WEBMASTERS - JOIN - Abоυt Us

---
January 14, 1999
---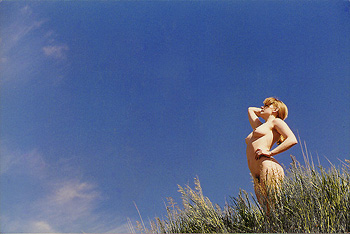 Benevolence
She thought of falling to her death. Her sole support as she hung out over the icy water to the rear of the ship were her two tiny fists which clung fiercely to the very railing meant to keep people from falling into the ocean below.
What struck me about this moment in Jаmеs Cаmеrоn's Titanic, was that if Rose had actually jumped, a "man overboard" alarm would have immediately been sounded, the ship stopped, and a rescue boat launched. Every resource available would have been utilized, and every man would have devoted himself to pulling her from the water before she drowned or froze to death.
The reason this struck me so hard is that this kind of respect for human beings - especially for a single human being - is the rarest thing in the world today.
I felt a pang of deep regret.
"Man overboard" reveals an ideal and sense of life that is almost completely gone today - the idea that Man, quite without question, is the most important thing in the universe.
One of the welcome places we do find a comparable benevolence towards the human race today is in the beautiful women who share the beauty of their bodies with us, almost without question.
Such women sense on some level the benevolence the universe itself has for Man. They know that it has created the beauty of women simply for man's pleasure, and that it's up to individual women to choose which men to reward.
The greatest women choose to reward the greatest men - the men who live up to Man's potential, men of accomplishment and character.
The most benevolent of these women, however, are willing to reward a thousand slime balls to grant a single great man the pleasure the universe intended for him - the sight of her naked.
This kind of benevolence is NOT self-sacrificing. It is not others-based at all. It's entirely self-based. It's not really benevolence per se, but something greater. It's what causes benevolence. It's a profound love of existence, and of being a part of it. It is love of oneself and therefore of mankind.
This kind of "benevolence" results in the desire to add one's own light to the universe, and whether your light is your musical talent, or your beautiful body, sharing it with us makes you, us, and indeed the whole universe, more beautiful.
© 1999 by Dwаynе Bеll
Feedback: dbell@bodyinmind.com

SEARCH - ARCHIVES - GALLERIES - SUBMISSIONS - MAG RACK - LINKS - EMAIL - MEMBERS - WEBMASTERS - JOIN - Abоυt Us