SEARCH - ARCHIVES - GALLERIES - SUBMISSIONS - MAG RACK - LINKS - EMAIL - MEMBERS - WEBMASTERS - JOIN - Abоυt Us

---
Friday, July 31, 1998
---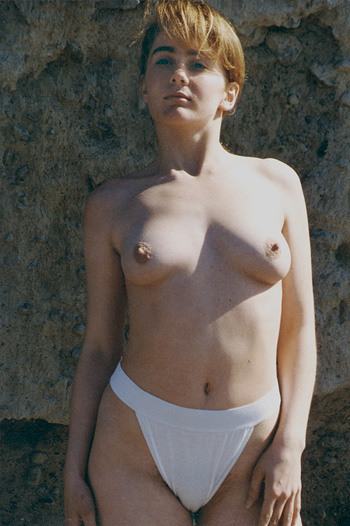 One of the most important ingredients in beauty is self-esteem.
Self-esteem leads to beauty, not the other way around.
Yet today, people believe self-esteem is the result of your appearance, or more precisely, the appearance of those around you. According to the modern theory, if those around you are more beautiful than you then your self-esteem will be low; if they are uglier, then yours will be high.
The modern theories of self-esteem have gotten farther and farther removed from its actual source. The way to get self-esteem is not to try to get rid of beautiful people - it's not to look at others at all - but is simply to choose to have it.
Self-esteem is exactly what it says: self-esteem. It is the esteem you have for yourself. It is how highly you think of yourself, and the high standards you hold for yourself. It means you want the best of everything for yourself. (The best of everything includes looks.) It means you strive to attain all the things that make life worthwhile, on the outside and on the inside. You strive for physical and moral values: a satisfying career, a good home, a beautiful mate, but also qualities of character like pride, independence, rationality, and confidence.
Today, many people claim that the self-esteem of young women is threatened by the existence of better looking women, such as supermodels. Others claim the self-esteem of young people depends on the amount of appreciation they get from others. In fact, neither is true. Self-esteem has nothing to do with other people at all. Rather it has everything to do with your self. Self-esteem is how much you decide to love yourself. Nothing more, and nothing less. It is a choice. You can choose to have it, or not.
That is the flaw with all the modern theories. They fail to understand that self-esteem is not an emotion, or a right, or a result - it's a choice.
You don't have to choose to have it, but if you do, you will be beautiful.
© 1998 by Dwаynе Bеll
Feedback: dbell@bodyinmind.com

SEARCH - ARCHIVES - GALLERIES - SUBMISSIONS - MAG RACK - LINKS - EMAIL - MEMBERS - WEBMASTERS - JOIN - Abоυt Us