SEARCH - ARCHIVES - GALLERIES - SUBMISSIONS - MAG RACK - LINKS - EMAIL - MEMBERS - WEBMASTERS - JOIN - Abоυt Us

---
October 9, 1998
---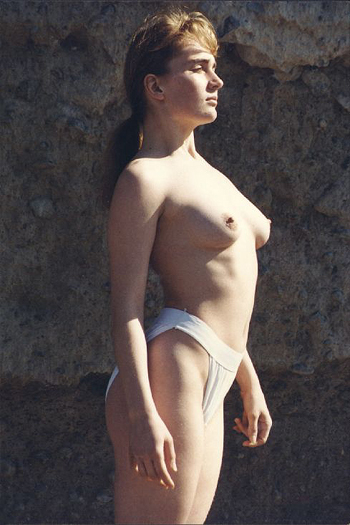 This may come as a surprise to certain cretins out there, but one of the things men find most actractive in a woman is intelligence.
Intelligence is the ability to manipulate concepts, to form them based on what we perceive with our senses, to integrate them, and to reject the contradictions among them. Do so and what's left in your mind is an accurate conception of reality.
The purpose of intelligence is to percieve the world around us, to identify the fundamental elements of that world, and to form a long view based on everything we know.
An intelligent woman is someone who can see for herself that the universe is not capricious but stable, and therefore intelligible, that it operates on natural laws, and is therefore wide open to absolutely everyone, but only to the degree that they think.
I guess by "intelligence" I really mean "rationality". Not "smarts", but rather the conviction that thinking and ideas matter.
What makes a rational woman so beautiful is one's own knowledge that she can be reached, intellectually, and therefore, romantically. She is the only type of woman who is romantically attainable because she is the only type of woman who can be impressed by virtues of character. Only intelligent women are romantic.
The sort of man who prefers "dumb" blonds, or any woman of low intelligence, is a man trying to cover up his own lack of character, he is not interested in romance, he is looking for a woman he can trick into sex.
A rational woman, on the other hand, is someone with a long view, who sees the big picture. She is someone who cannot be tricked into sex. She is someone who is capable of a life-long romance because her vision is capable of extending as far as a whole lifetime.
Intelligence is what makes a happy, successful, and romantic life possible.
This is what makes it so attractive.
© 1998 by Dwаynе Bеll
Feedback: dbell@bodyinmind.com

SEARCH - ARCHIVES - GALLERIES - SUBMISSIONS - MAG RACK - LINKS - EMAIL - MEMBERS - WEBMASTERS - JOIN - Abоυt Us