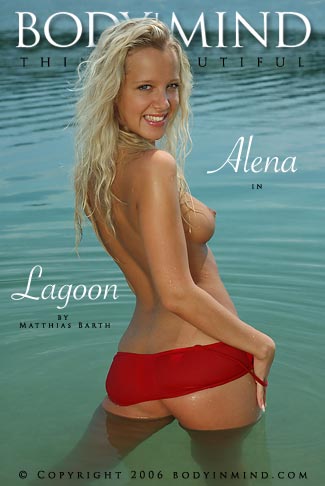 CotswoldChap says

on Sun, Oct 19, 2014 at 10:50:35
Stunning, absolutely stunning. Have seen pictures of her on other sites, but these outclass them all, really lovely!
NEW! Add comments
Alena Lagoon
38 Super Size photos of Alena F. by MCB
Added March 26, 2006
Some people tell us that Alena looks like Britney Spears, but Britney Spears never looked this good. Body in Mind focuses exclusively on maximizing female beauty, and attracts the best photographers from all over the world shooting beautiful, non-sexual nudes. Continuing in the pinup tradition of the 40s, cheesecake of the 50s, Playboy of the 60s-70s and Supermodels of the 80s, Body in Mind re-introduced this focus to the 90s. Today Body in Mind consistently features the most uplifting, spirited, wholesome, non-sexual female nudes around. Not because there's anything wrong with Britney, but we like Alena more.
Photo Sizes: small | medium | large | extra