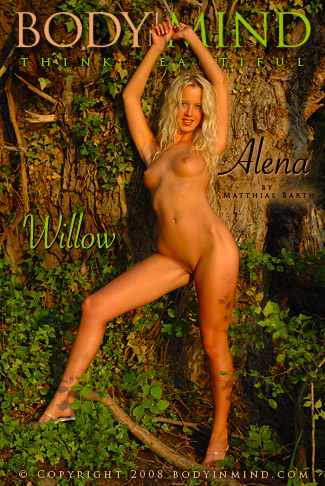 George says

on Sat, Oct 17, 2015 at 18:24:36
Alena looks quite lovely with a hot bod! Also she seems to have a very appealing just-right level of "naughtiness" to her looks too, yes!
NEW! Add comments
Alena Willow
74 Super Size photos of Alena F. by MCB
Added March 14, 2008
We like nude female beauty because it's on the edge, the edge of propriety, the edge of aesthetics, the edge of history, the edge of civilization itself. It's the extreme beauty of some women that have made nudity so acceptable in the modern world, and made women freer than they've ever been. Yet the mainstream now considers art to be art only up to the point where the beautiful woman takes her clothes off, and female beauty is often seen as a threat to women. We hate the mainstream. The edge is where everything truly free, alive and exciting happens. Alena knows it. In this set she magically transforms a simple camping trip, a canoe, a wooden dock, a simple riverbank sunset into something wildly edgy and profoundly beautiful.
Photo Sizes: small | medium | large | extra