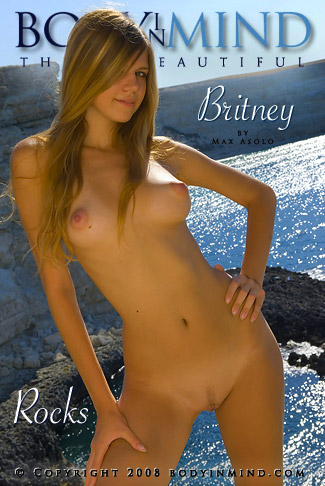 LIGGART says

on Fri, Apr 17, 2009 at 1:17:21
Very nice. Max and Britney do a great job of photographically presenting the subject in a beautiful setting. Max presents Britney very well and gives her the freedom to share the details of her complete feminine beauty. The relaxed nature of Britney, the smile and composure add so much to a cute little lady. This makes a great photo set to present the physical beauty of one cute lady named Britney. This is a BiM that I can relate too.
NEW! Add comments
Britney Rocks
118 Super Size photos of Britney by Max Asolo
Added May 13, 2008
Did you know that star BiM models Nadya and Britney are actually Ukranian sisters? It's very difficult for photographers to find beautiful women to pose nude anywhere else in the world. In the late 80s and early 90s even the world's most famous models and actresses had no problem appearing fully nude. Cindy Crawford, Madonna, Sharon Stone, all made more money than any woman ever before simply by using their beauty, in fashion, music, and movies. But since then, the success of beautiful women has been misrepresented as the opposite, as degradation and exploitation. But women like Cindy, Madonna, Sharon, Nadya and Britney are anything but victims. They are powerful women using their beauty to get what they want. And unless we want also to lose all our eastern European nude models to the modern tide of political "correctness", it's time we learned that selling beauty is a good thing.
Photo Sizes: small | medium | large | extra