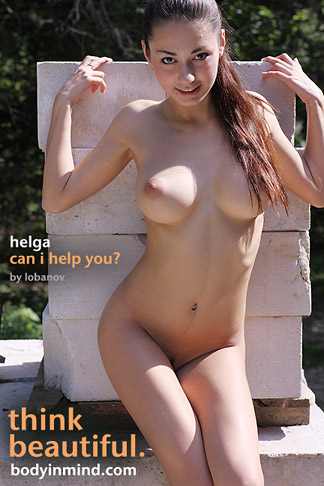 George says

on Wed, Sep 2, 2015 at 0:44:36
Yes! Helga has a surprisingly fantastic hot bod! There's an air of surprise almost to how powerfully sexy she looks fully nude, especially her really great tits and her well formed hips. Helga looks great with her trick black bush too.
NEW! Add comments
Helga Can I Help You
176 Poster Size photos of Helga by Alexander Lobanov
Added April 8, 2013
Spring is in the air, and if you live in a town of any decent size you'll probably start noticing the nurseries and garden centers in your area opening for business soon. The thing these places all have in common, aside from the flagstones and mulch and flowerbeds is the staff. For some reason, gorgeous college-aged girls flock to these summer jobs in droves, donning their little aprons and workgloves and cheefully start ringing up giant bags of peat moss for a winter-weary public anxious to bring their gardens to life. Why these girls don't spend their summers waitressing (where they'd earn better tips) or modelling for that matter, is a mystery. But whatever the reason, we're glad they're there. They bring a splash of beauty to a very perfunctory job, and more than one grumpy husband being ordered to pick out a slat of azaleas has found his spirits lifted by the attentions of a pretty employee. So next time you're at the garden center, check out the prettiest, sweetest, nicest signs of spring they have - their staff.
Photo Sizes: small | medium | large | extra