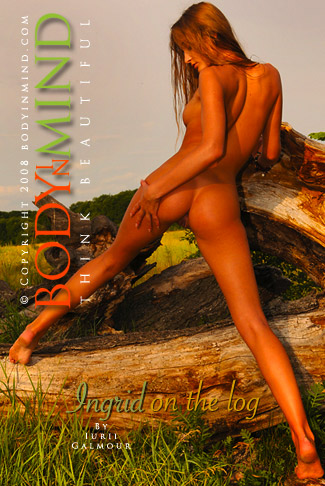 halopalm says

on Wed, Dec 29, 2010 at 23:49:47
Superstar of 2008 year, perfection is the only word to describe Ingrid's body. Being a member of many nude sites, I still hardly find a more beautiful figure than hers. She is so unforgettable and my favorite forevermore.
NEW! Add comments
Ingrid Log
80 Super Size photos of Ingrid by Iurii Galmour
Added July 28, 2008
Beauty and sex are not the same thing. Beauty is the representation of values, while sex is the physical expression of romantic love. Yet many people - Americans especially - have a hard time separating the two, or for that matter, enjoying the two together. For example beauty contests do their very best to remove any 'sexual' overtones, justifying the swimsuit segment as a 'poise and fitness' test. Meanwhile, porn sites compete with each other over who how depraved they can be. (You never hear about porn sites claiming to be the nicest and most beautiful.) But beauty and sex are always better when mixed with each other. Porn is always better when the actors are beautiful, and beauty is always more appealing when there's a little romance hinted at. Therefore Body in Mind doesn't remove every single sexual overtone in our photos, or romantic overtone, or any element of beauty. We hope this gallery of new BiM model Ingrid captures the essence of beautiful sexuality.
Photo Sizes: small | medium | large | extra