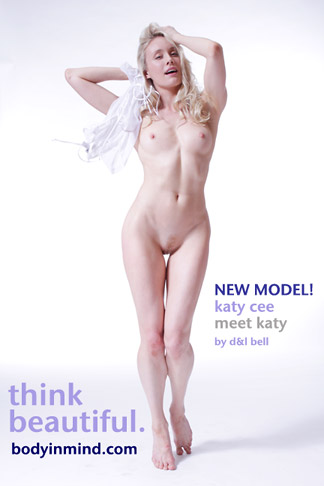 Lars says

on Fri, Oct 30, 2015 at 20:35:13
Pretty lady even her face and hair, nice fit coke bottle form with great hips and butt. Cute beaver, lovely head to toe!
NEW! Add comments
Meet Katy
120 Poster Size photos of Katy Cee by D & L Bell
Added October 29, 2012
Katy Cee is a photographer's dream. She's a delightful British model who came by our studios the night we were shooting her friend Karmen, and from the moment she arrived, her vitality and vivaciousness lifted everyone's spirits. She has an infectious laugh, a mega-watt smile, and twinkling eyes that seem to find humor in everything. She knew how to move her lean, lithe dancer's body with grace and elegance, and she made our jaws drop with her flexibility and acrobatic ability. We asked her to just be herself in this set, and as you can see she practically glowed with playfulness and delight, and could turn on the sultry, sensual looks any time she liked. Shooting her was as close to effortless as we've ever experienced. We know you'll enjoy this little introduction to a model destined to become one of our all-time favorites.
Photo Sizes: small | medium | large | extra