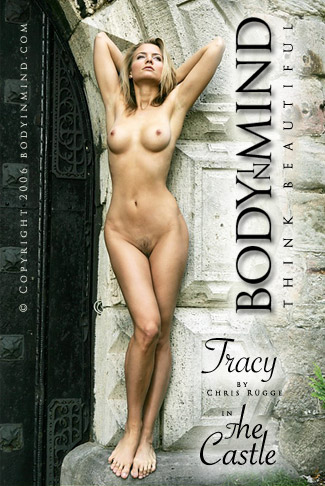 Lars says

on Sat, Feb 14, 2015 at 4:56:25
Yes! Tracy IS such a very pretty young lady, a SuperBeauty for sure! I agree with Andy too that her hair "down there" is perfect too, she's hot looking its all a great for her.
NEW! Add comments
Tracy Castle
79 Super Size photos of Tracy by Chris Ruegge
Added October 18, 2006
Body in Mind focuses exclusively on maximizing female beauty, and attracts the best photographers from all over the world shooting beautiful, non-sexual nudes. Continuing in the pinup tradition of the 40s, cheesecake of the 50s, Playboy of the 60s-70s and Supermodels of the 80s, Body in Mind re-introduced this focus to the 90s. Today Body in Mind consistently features the most uplifting, spirited, wholesome, non-sexual female nudes around. We call it 'super beauty'. For nudes more powerful than porn and more inspiring than art, join Body in Mind now.
Photo Sizes: small | medium | large | extra