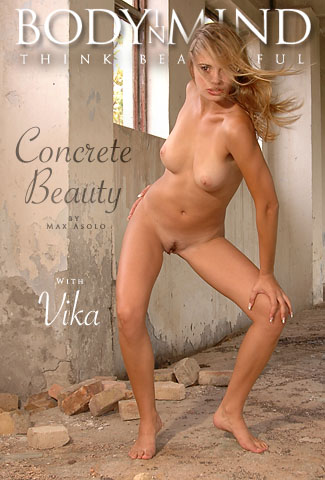 DavidM says

on Wed, Apr 21, 2010 at 3:24:36
This is why I like to support sites like BiM: real beauty, natural beauty. I know the lure to "mainstream" modeling is probably strong, but "mainstream" too often deforms models into caricatures, and seems, too often, to be actually anti-woman, or anti-beauty. Vika is too good of a model for what passes as "mainstream" nowadays. Keep up the good work that you do BiM in fighting the good fight.
NEW! Add comments
Viktusya Warehouse
108 Poster Size photos of Viktusya by Max Asolo
Added December 11, 2005
Rumors tell us Viktusya is on her way to a career in fashion modeling in the U.S. We wish her much luck of course, but we hope these are not some of the last nudes she will ever do. That would be such a waste of incredible beauty. We would rather see her nude than wearing silly lingerie anyway.
Photo Sizes: small | medium | large | extra