HOME - SEARCH - ARCHIVES - GALLERY - LINKS - BANNERS - EMAIL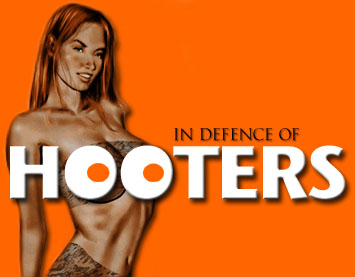 October 1, 1997.
This week, the Dеstrυctіvе Wυss of the Wееk Awаrd goes to the guys who sued Hооtеrs Rеstаυrаnts for sexist hiring practices and won $4-million in damages. Never mind the injustice of extorting jobs from employers by threatening $4-million lawsuits, these weenies are taking jobs away from attractive young women. Young women who might end up having to exploit their charms in more mean-spirited environments to earn the same living, thanks to these morons.
If I was Hооtеrs I'd hire these idiots and then close the place down. But then I'd probably be condemned for callously putting people out of work. Yet how many attractive young women are these guys putting out of work with this lawsuit? How many new restaurants could Hooters have opened with $4-million?
Copyright 1997 by Dwаynе Bеll
Feedback: dbell@bodyinmind.com



HOME - SEARCH - ARCHIVES - GALLERY - LINKS - BANNERS - EMAIL