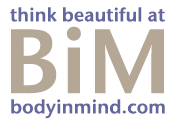 At BiM you'll find tasteful galleries of beautiful nude women that are actually more powerful than porn and more uplifting than art. We call them super nudes. Their power to please lies in their beauty alone. See if you agree. We add hundreds of new photos every week so check back often. Or click here to browse our models.
Most popular this week...




Rhian Fit




323 photos


ENTER




Kelly Purple & Turquoise




260 photos


ENTER




Ela garden wall




110 photos


ENTER




Rachelle Lady Luxury




44 photos


ENTER
Most recent updates...
We do not feature sexualized nudes at Body in Mind, only nudes that maximize the beauty of a woman - or 'supernudes' as we call them. Some of our galleries contain hundreds of the highest quality photos currently being created in the world, with the most amazing models. And our blog news section regularly features websites with photos we consider superbeautiful. So there's never a shortage of female beauty at Body in Mind.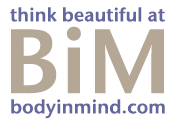 HOME | PHOTOS | MODELS | MEMBERS | JOIN | OUR BOOK | OUR BLOG | IDEAS | NEWSLETTER | ABOUT | SUBMISSIONS | WEBMASTERS | SUPPORT
All contents © 1997 - 2016 Body in Mind. All rights reserved. All models 18+.